UTCAL Summit 2019 in Brazil
views:7131
time:2019-04-18
Hexing Group participated in the UTCAL Summit 2019 that happened recently in the wonderful city of Rio de Janeiro, Brazil, LATAM. UTCAL SUMMIT 2019 promotes the Smart Grid market through a dynamic exhibition including workshops and discussions about technology, market and regulatory topics.


Hexing specialists were prompted to assist the customers and show Hexing's solutions portfolio, beyond market applications and potential business models to make possible Smart Grid deployments.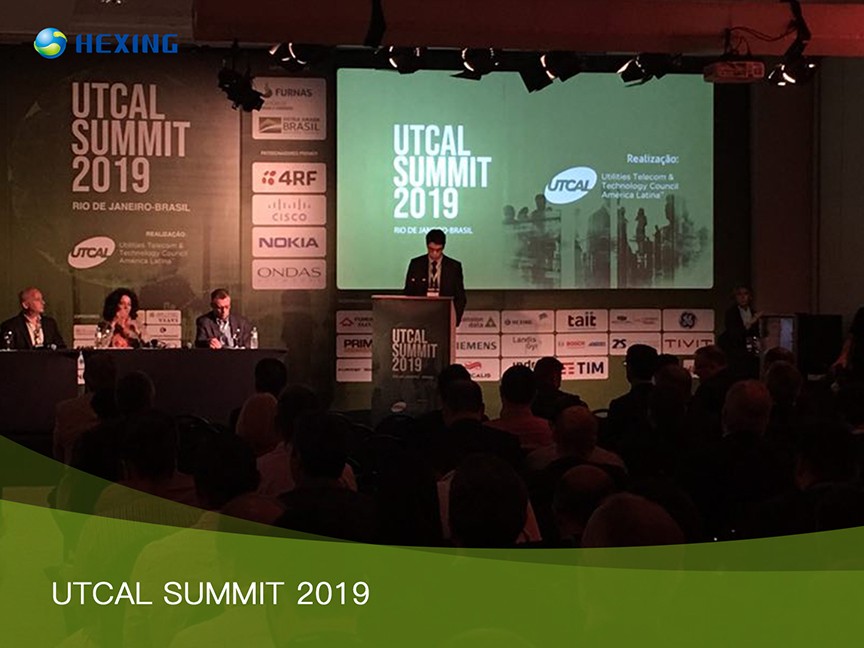 During the tradeshow, Hexing could demonstrate SmartMeterZEUS which can offer a proven interoperable solution, supporting modular communications of different vendors and standards, e.g. 3GPP, LTE, NB-IoT, LoRa, Sigfox, Wi-SUN, Itron, Cisco, Huawei, M2M, LECTO, PLC PRIME, PLC G3, Meters and More, etc.
Our AMI specialist and product manager, Mr. Mateus Gomes made a presentation for an amazing audience that could understand why Hexing Group is the largest meter manufacturer in the region, and check our capabilities to develop high technology, hardware and software, as well as provide integration services, IT environments, field deployments and project management. He also covered a case study with fresh information about our current AMI deployment in Iberdrola Group.
Hexing established the Brazilian subsidiary eletra in 2010. Currently, eletra has a local team of about 600 people and has become the largest supplier of the Brazilian smart meter market.