Hangzhou, 15th.December. 2021 – Livoltek today announces the availability of three types of PV inverter, AC Coupled Inverter, On-grid PV Inverter and Off-grid Inverter. These come in the wake of the success of their previous EV Charger and Monitoring System.
The commonality between them is that they're all designed for business application and home backup use, with high and reliable performance. Solar Inverter and Energy Storage System To supply Reliable Power Energy.
Livoltek On grid PV Inverter
Livoltek On-grid PV Inverter equips over 1.5 times PV power, increasing power generation, which can be applied while selling. In addition, it has the advantage of high energy density and small space.
The intelligent cloud monitoring with External remote APP parameter setting and Bluetooth + WIFI dual wireless mode provides further real-time observation.
An intelligent temperature balancing system adapts to ultra-wide ambient working temperatures, ranging from 30℃ to 60℃.
AC/DC secondary lightning protection function reaches IP65 protection level. It is a natural cooling and low noise when operating.
The PV and grid can supply the load simultaneously within little light. When bright light, the PV can be applied for households, and the surplus power is output to the grid.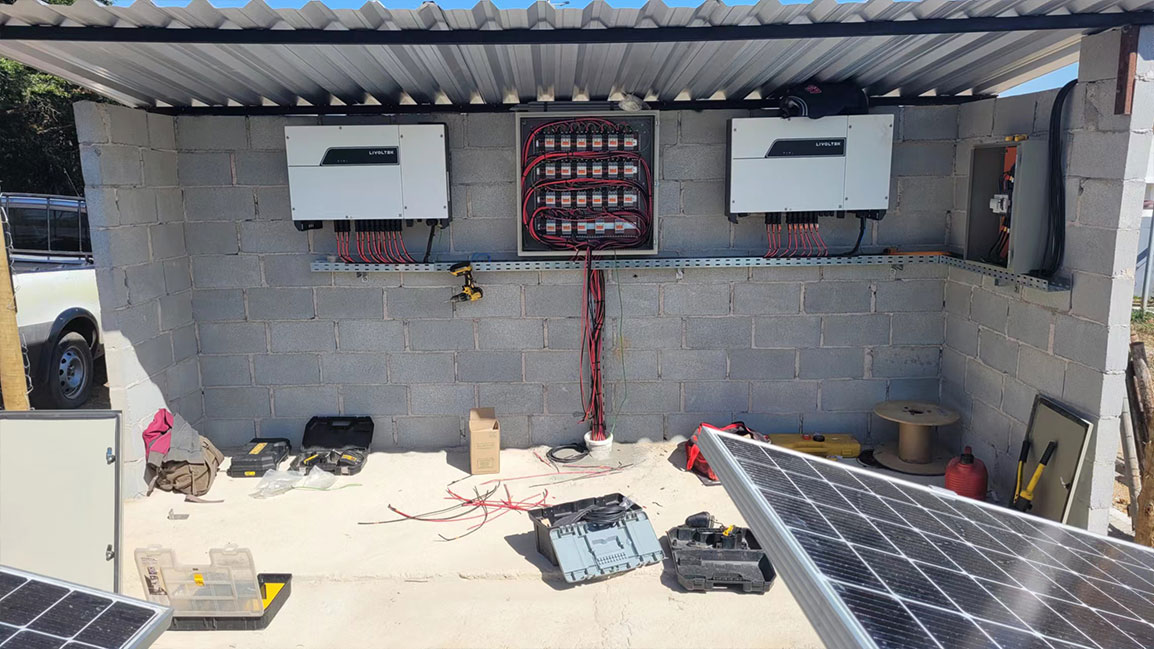 LivoPower Off-grid Inverter
LivoPower Off-grid Inverter Seamless Backup Power Supply realizes Seamless switch between different power sources. When the main power supply fails, the product can quickly switch to the standby power supply to offer uninterruptible power support. The Intelligent AC and PV complementation power supply function can reduce battery discharge times and extend the battery life. The battery can automatically charges and discharges based on customized settings, which help use more solar energy and save electricity. The split LCD or in-built Bluetooth function makes it easy to view and set the inverter, mainly if it is installed in the corner of the house. You can also install the free app from the play store and then communicate with the inverter wirelessly anytime.

Summary
The inverts are both available today from livoltek.com. It is time to take the best solar storage solution and start your solar energy travel.
https://livoltek.com/wp-content/uploads/2022/03/Livoltek-company.png
312
820
info
/wp-content/uploads/2022/04/livoltek-0420.png
info
2021-12-15 16:20:58
2023-08-25 15:18:12
Livoltek Launched Two Types of Solar Inverter