Countries worldwide are actively participating in Action Plan for Carbon Dioxide Peaking. To further promote renewable energy that accelerates the transformation of energy structure, Livoltek is committed to constructing photovoltaic products and contributing to the realization of the Action Plan.
After a rigorous compatible test, the LIVOLTEK Hyper and Retro series inverter are successfully compatible with Pylontech Pylontech 48V Battery (US2000 / US2000V2 / US3000 / US2000C / US3000C / US5000 / US5000-B / UP5000 / Phantom-S / Force-L1/L2).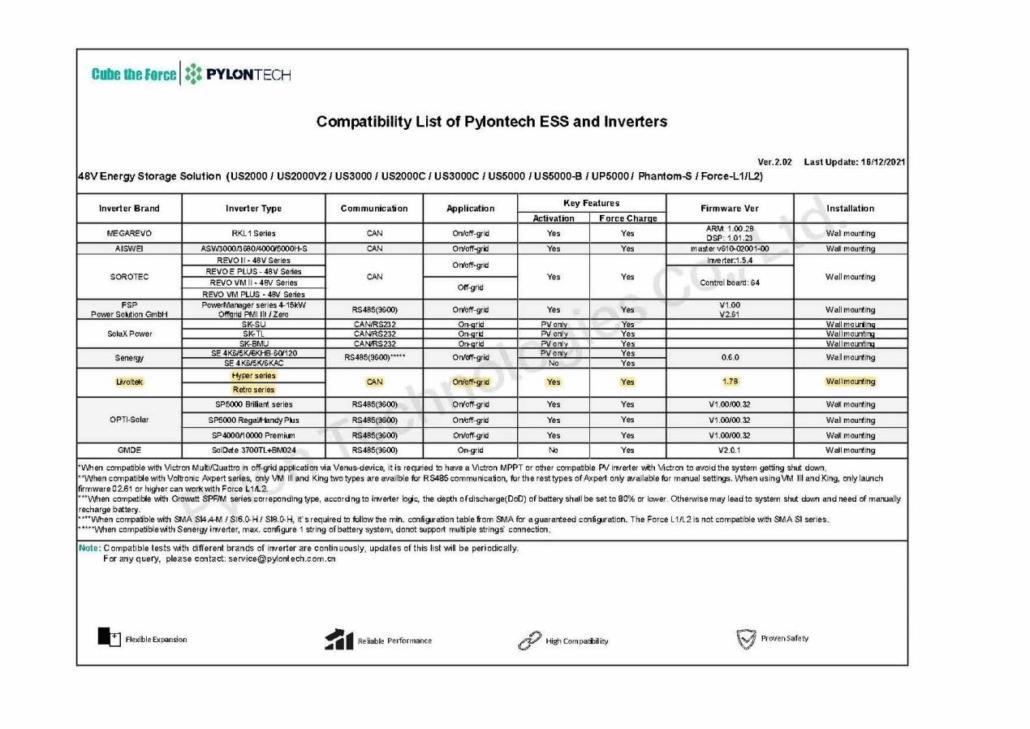 Adopted with advanced technology and ergonomic design, the Livoltek hyper inverter enables renewable energy to light up thousands of households, powering people's life with green energy. Compared with the ordinary generator on the market, Livoltek on/off-grid inverter ensures reliable power backup in case of frequent power cuts, which plays an essential role for many countries with unstable power.
The PV inverter converts the DC power generated by the solar module into AC power to meet the demand of electrical loads. Even if the grid stops working, the equipment generally runs because you have backup power!
Concentrated on the solar energy industry, Livoltek makes green power available to every house with continuous optimization and upgrades. Now, we are still on the way!
It is such a happy hour when you watch TV with your family and enjoy the air conditioning on a hot summer day. All of a sudden, everything stops working. The power grid is out of order. Sounds awful, right? It is time to take an ideal home inverter and battery combo, changing the terrible situation. Just Livoltek solar inverter and battery pack working together for backup power will help.
What does the Livoltek on/off-grid inverter will provide you?

√Flexible Expansion
Flexible schedule for charging and discharging, maximum rate of self-consumption.
Compatible with All-in-one or Split application, compact and flexible use.
√Reliable Performance
Robust UPS function to protect mission-critical loads with zero(0ms) transfer time
High-frequency isolation and intelligent battery management for optimized battery performance.
Automatic switch between AC/PV/Battery power source for 24/7 power supply and self-sufficient.
√High Compatibility
Compatible with Lead-acid & Lithium battery
Compatible to mains voltage or generator power
Selectable input voltage range for home appliances and personal computers
√Proven Safety
Optional built-in SPD II module reduces external installation labour and wire costs.
√Long Working Day Hours
High generate solar power, supply home loads, meet all consumption demands.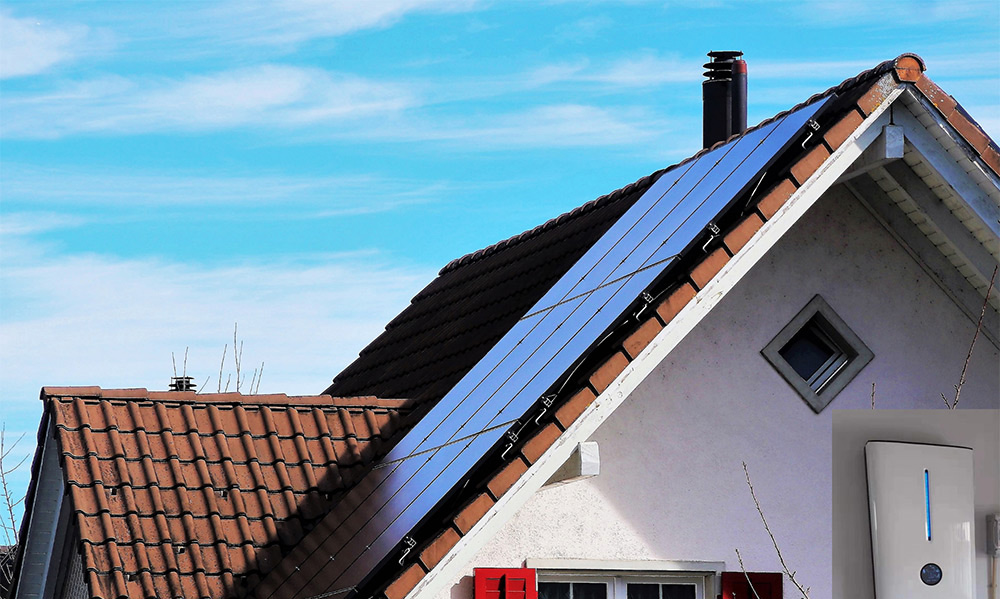 As a world-leading solar energy expert, Livoltek is committed to providing high-quality clean energy products for global customers. Energy needs to be released in a stable and safe environment to bring happiness to life consistently. Power more energy for your life at any time is our LIVOLTEK solar inverter, that is we insisted on always.
https://livoltek.com/wp-content/uploads/2022/02/Livoltek-comaptible-with-PYLONTECH-48V-BATTERY-COVER.jpg
788
940
designer01
/wp-content/uploads/2022/04/livoltek-0420.png
designer01
2021-11-05 18:05:49
2022-08-02 11:06:04
LIVOLTEK Hyper & Retro Series Compatible with Pylontech 48V Battery